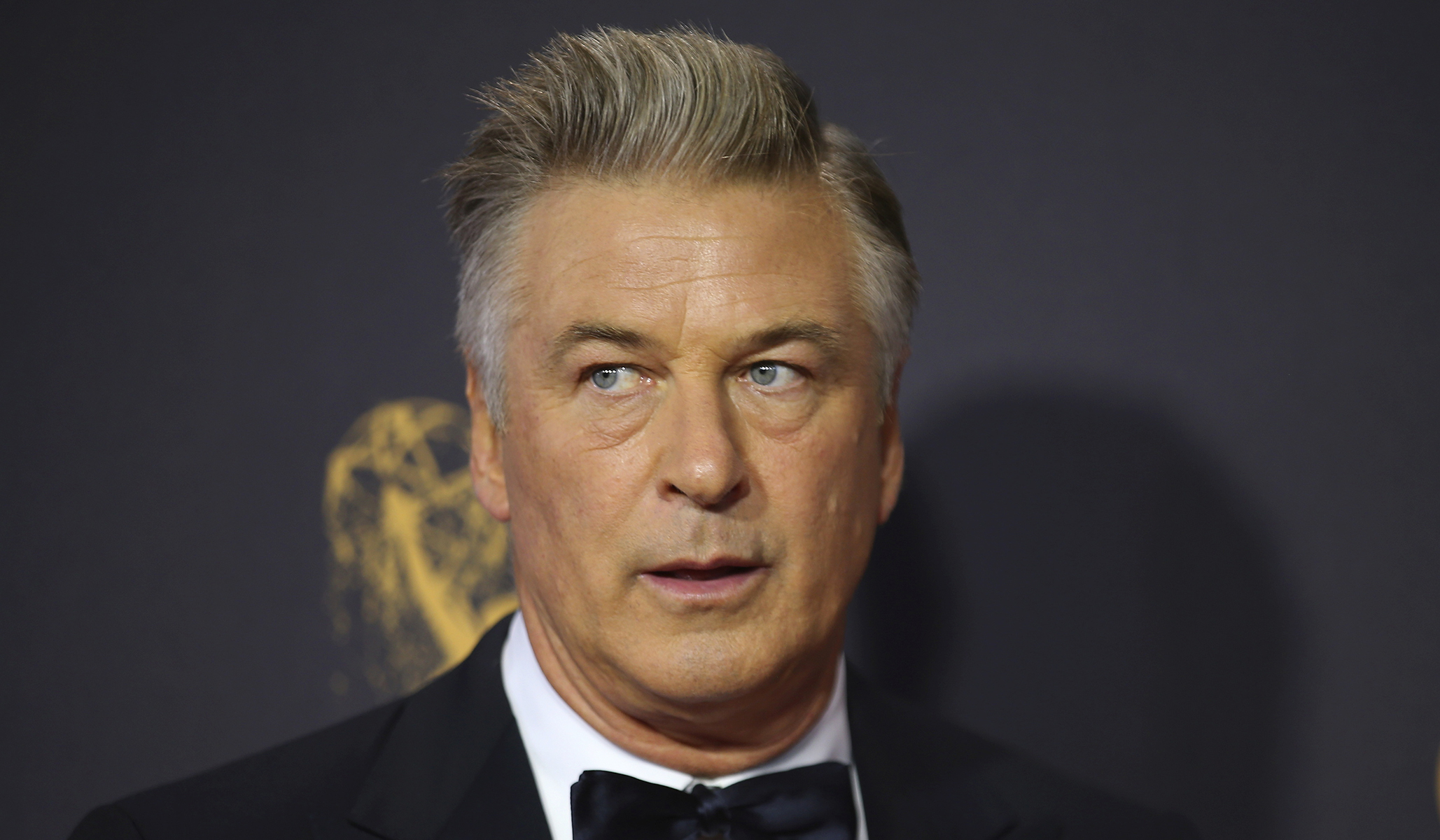 Alec Baldwin discharged a prop firearm that contained a live round on the set of the movie Rust in New Mexico on Thursday, killing the film's director of photography and wounding the movie's director, law enforcement said.
Cinematographer Halyna Hutchins, 42, was killed and director Joel Souza, 48, was wounded around 1:50 p.m. on the Santa Fe County movie set, a spokesman for the county sheriff's office announced.
A local union that covers prop masters sent an email to its members Friday morning saying that the gun baldwin fired contained a "live round," according to Indywire.
The email, sent by IATSE Local 44 Secretary-Treasurer Anthony Pawluc, described the shooting as "an accidental weapons discharge" in which "A live single round was accidentally fired on set by the principal actor, hitting both the Director of Photography, Local 600 member Halnya Hutchins, and Director Joel Souza … Local 44 has confirmed that the Props, Set Decoration, Special Effects and Construction Departments were staffed by New Mexico crew members. There were no Local 44 members on the call sheet."
The explanation provided by the union contradicts that of Baldwin's agent, who told the Associated Press the gun was loaded with blanks.
The county sheriff's office spokesman, Juan Rios, said the shooting happened during a scene that was either being rehearsed or filmed and that authorities are interviewing people on the set to figure out how the pair had been shot, according to the New York Times.
"We're trying to determine right now how and what type of projectile was used in the firearm," he said, adding that the Sheriff's Office had not filed charges against anyone in connection with the shooting.
Hutchins was taken via helicopter to the University of New Mexico Hospital in Albuquerque where she later died, according to Rios. Souza was transported to Christus St. Vincent Regional Medical Center in Santa Fe. Details on his condition were not immediately released.
The film's production company, Rust Movie Productions LLC, said in a statement that the entire cast and crew had been "absolutely devastated by today's tragedy" and that "we send our deepest condolences to Halyna's family and loved ones."
"We have halted production on the film for an undetermined period of time and are fully cooperating with the Santa Fe Police Department's investigation," the statement adds. "We will be providing counseling services to everyone connected to the film as we work to process this awful event."
Rust is a Western film set in the 1880s starring Baldwin, Travis Fimmel, and Jensen Ackles.