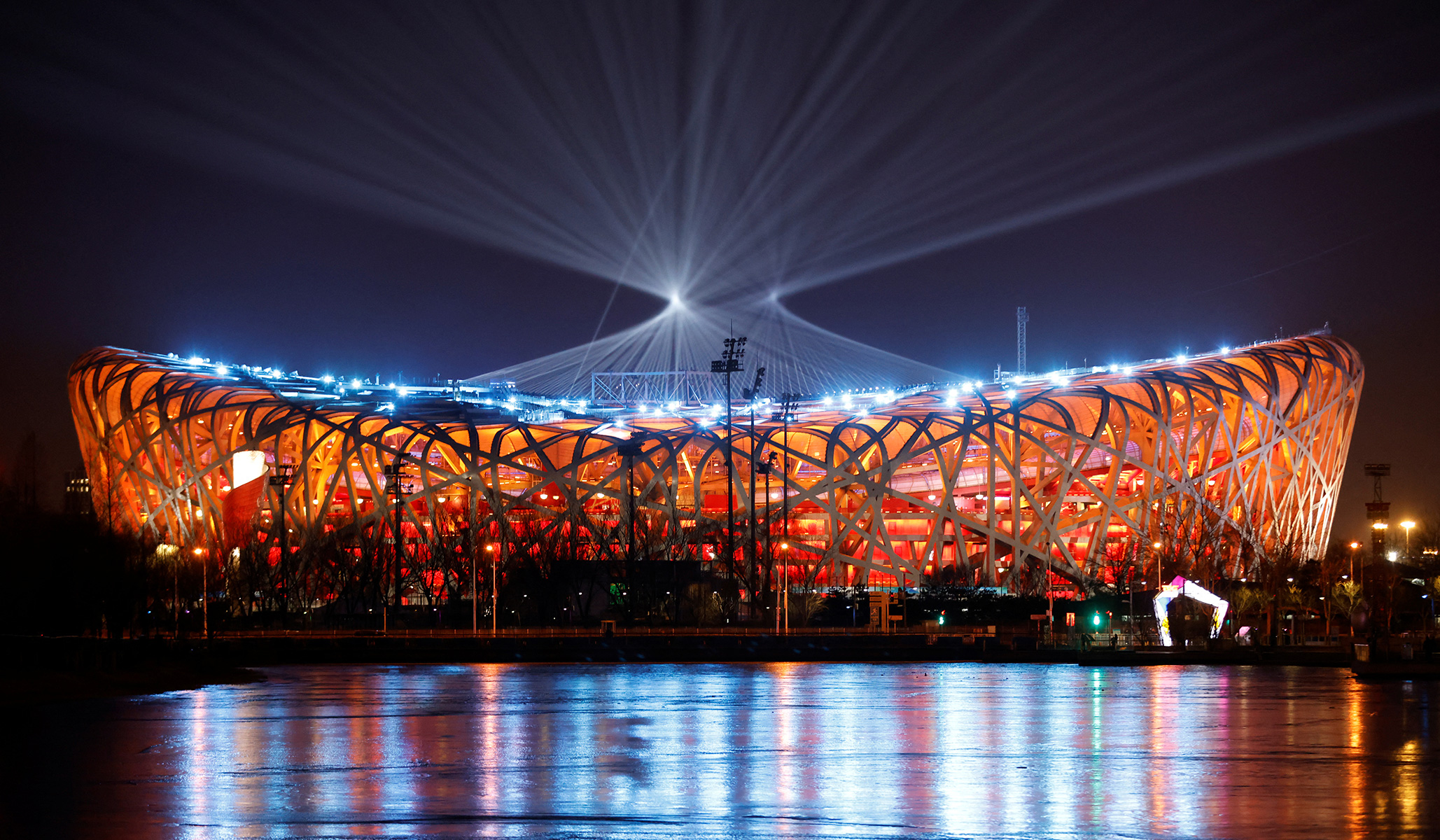 An international coalition of athletes, representing at least two western nations, will boycott the opening ceremony of the Beijing Olympic games on Friday in an act of protest against China's human rights abuses.
Given that publicly condemning China could mean retaliation for these participants, some are choosing not to make an appearance at the ceremonies as a symbolic gesture in solidarity with the regime's victims, including the Uyghurs, Tibetans, and Hong Kong dissidents, activists revealed to Washington Post columnist Josh Rogin.
"The simple gesture of skipping out on the Opening Ceremonies can be a tremendous opportunity for athletes to show solidarity and compassion towards the Uyghur, Tibetan, Hong Konger and Mongolian communities that have suffered unimaginable human rights violations by the hands of China's Communist Party," Dorjee Tseten, executive director of Students for a Free Tibet (SFT), told the Post. "Athletes, you have a voice, your gesture of solidarity can make a difference."
SFT has been advocating for these marginalized groups by bringing them to events to meet Olympic competitors and encourage them to engage in activism on their behalf. While SFT urged the athletes to do a full boycott of the tournament, they agreed to settle for athletes skipping the Opening and Closing Ceremonies.
Political demonstration against the Chinese government is a precarious matter for these athletes, the SFT told the Post. Many are afraid of the repercussions of speaking out, whether that means arrest by Chinese officials or disciplinary action from their home country's Olympics organization.
Some athletes said they would wait until they left China to explain the political reasoning for their ceremony walk-out to avoid getting apprehended by authorities.
The organization has also tried to raise awareness among Olympic athletes as to how they could be exploited by the Chinese government for propaganda purposes.
"You should also ensure that you are not seen to be endorsing or supporting the covering up of human rights abuses by the host country. We advise you to make yourself aware of compromising situations, including photo opportunities with Chinese officials or requests to be pictured alongside people wearing costumes of oppressed "minorities," or political slogans in Chinese," an informational pamphlet reads.
"The success of Chinese propaganda at Beijing 2022 rests on athletes', fans' and broadcasters' willingness to treat these games as business as usual," Tseten told Rogin, suggesting that effective resistance will depend on competitors condemning at the event, although probably silently or tacitly, the activities of the CCP.
In December, the U.S. formally announced a diplomatic boycott of the Beijing games, meaning no U.S. government delegation will be in attendance, including President Biden.