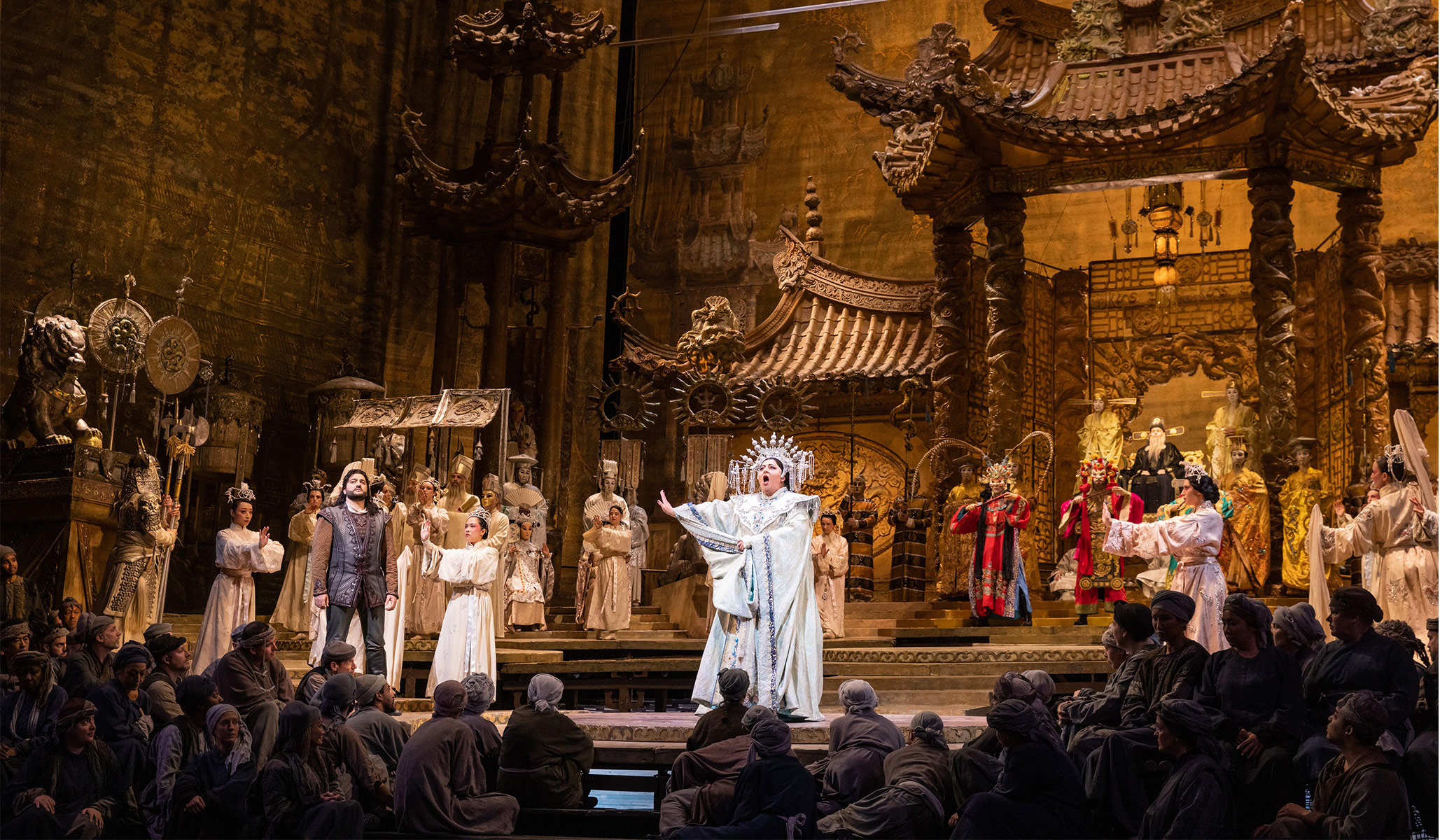 'Wokeness' is a threat to classical music, as to other pursuits. Horror stories pile up. Alarm becomes more justified.
Editor's Note: The below is an expanded version of an essay that appears in the current issue of National Review.
Almost like a pandemic, "wokeness" has attacked academia and spilled out into the wider world: business, media, etc. Classical music is not immune. Every day, there is another horror story coming out of some university or presenting organization. Every day, alarm becomes more justified.
Last summer, Paul Harper-Scott decided to leave academia. He was a musicologist at Royal Holloway, University of London. In a statement, he wrote that wokeness had become "endemic." (Pandemic, endemic. Many of us are thinking along those lines.) This involves "public humiliation, no-platforming, and attempts to have scholars fired."
The Telegraph published an article about Harper-Scott's case: "No turning Bach for music scholar who resigns in protest at campus cancel culture."
In his statement, Harper-Scott wrote that he could envision a future in which "music departments stop teaching music by Beethoven, Wagner, and co., in the (frankly insane) belief that doing so will somehow materially improve current living conditions for the economically, socially, sexually, religiously, or racially underprivileged."
Opening Night at Carnegie Hall this season was telling. On the stage was the Philadelphia Orchestra, led by its music director, Yannick Nézet-Séguin. On the program were two new works, including one purporting to be about climate change. (Without words, is music ever "about" anything? This is an old debate, which need not detain us.) There are many of these "environmental" pieces around. About ten years ago, I came up with a term: the "green piece."
Some of these pieces are good, some are less so. So it is with music in general.
In remarks to the audience, Nézet-Séguin said that music had to change, in order to represent more "communities." It was still okay to play Beethoven, he said. "Beethoven is still relevant." But music simply had to change, he insisted.
Fair enough. Change is a constant. But this buzzword "relevant" is confusing. I suppose that Beethoven is relevant in the same way that air and water are.
To some, Beethoven is just another "dead white male." To others, he is a little more interesting, possibly. You will occasionally hear the contention that Beethoven was black. He certainly had a swarthy complexion, which occasioned teasing by the bad kids in Bonn. "The Spaniard," they called him. Two summers ago, the magazine of the Smithsonian Institution published an article headed "Was Beethoven Black?" The article's answer: "Probably not."
The music of Bach, Mozart, and Beethoven — just to take the Big Three — is increasingly labeled white, Western, and male. In reality, this music is human. Or universal. Or, in some instances, divine. In the final movement of his final symphony, Beethoven set a Schiller poem, making it famous: "Be embraced, all you millions! Share this kiss with all the world!"
Do politics and nationalism and other earthly phenomena play a role in music? Oh, yes. Let's not confuse idealism with naïveté. But in the hands of capable composers, music rises and travels — like Dvořák's Slavonic Dances, which swell hearts and set feet tapping the world over.
Bright Sheng made worldwide news, in a way he would not have sought. Sheng is one of the leading composers of today, and he teaches at the University of Michigan. He is, in fact, the Leonard Bernstein Distinguished University Professor — a very big deal.
This year, Sheng taught a course on making an opera out of a play. He took as his example Shakespeare's Othello, which Verdi made "Otello" (as Rossini had done, about 70 years before). Sheng showed his class a film version of Othello: the one from 1965, starring Sir Laurence Olivier.
That's when all hell broke loose. Olivier plays the Moor in blackface. Students claimed they felt "unsafe." Sheng was made to apologize, and apologize again. (The abjectness of these apologies — understandable as they were — was pitiable.) He withdrew from teaching the course, but he was not fired by the university, as some demanded.
Sheng, incidentally, was born in Shanghai in 1955 — making him eleven years old when the Cultural Revolution started. Red Guards took away his family's piano, damning it as a bourgeois bauble.
Blackface is problematic, certainly in America, with our history of minstrelsy. Even in 1965, American eyebrows were raised over Olivier's performance. After the Sheng controversy broke, Daniel Hannan wrote the following on that performance:
The effect on a modern viewer is not so much sinister as cartoonish. Olivier was the greatest stage actor of his age, but he never properly managed the transition to camera. Even in close-up, he is still projecting to an imaginary back row his peculiar idea of how black men walk and talk.
Olivier, Hannan continues,
does his best to play Othello as a brave soldier. There is nothing belittling in the performance. It is simply, to modern eyes, cringe-making — like watching your father dance.
I would add this: If the worst thing that ever happens to those kids in Ann Arbor, Mich., is that they saw arguably the finest actor of the 20th century in one of the most important roles in theater, they will lead a very, very privileged life indeed.
In 2015, the Metropolitan Opera announced that its Otellos would no longer appear in blackface (in dark makeup, to be more accurate about it). Plácido Domingo and many another tenor had been blacked up, or darkened.
"Fine with me," I wrote, after the Met made its announcement. Everyone knows that Otello is a Moor regardless. You don't have to be a 15-year-old Japanese girl to portray Madama Butterfly. If you did, Puccini's opera would never be staged. And you don't have to be either a Moor or made up to portray Otello.
But the skin color of this character does play a role in the story, doesn't it? Think, too, of Rigoletto (the title character of another Verdi opera). In some productions, he does not have a hunched back. Okay. But you have to give him some deformity, don't you? Because this injustice, this affliction, fuels the character.
Before leaving the subject of blackface, let me recall a production at the Salzburg Festival in 2012. The opera was Das Labyrinth. Never heard of it? Very few have.
Emanuel Schikaneder, the librettist of The Magic Flute, wrote a sequel to that immortal show: Das Labyrinth. But he needed another composer, given that the composer of The Magic Flute, Mozart, had died. So he turned to Peter Winter, a German (1754–1825). Winter had a tough act to follow, to put it mildly (and he executed the job ably).
About the Salzburg production, I wrote favorably. There was "a worrisome aspect," however: namely, "a bit of a minstrel show surrounding Monostatos, the Moor." I then said, "I am not one to be squeamish about political incorrectness. But I must say my American sensibility was jarred."
Yes. Very much so.
About race and music, I have been writing off and on for years and years. How can you avoid it? Race infiltrates every nook and cranny of American life. In 1996, I did a long piece, spurred by a series offered by the Baltimore Symphony Orchestra: "Classically Black." If a concert presented Beethoven's Ninth, for example, and one of the four vocal soloists happened to be black, that concert was put into "Classically Black." See how it worked? In 2016, I wrote a piece called "Killing Aida: A mortal threat to art." And the spur to that?
The University of Bristol, in England, canceled a production of Aida — not the Verdi opera but the musical by Elton John and Tim Rice — because the roles might be taken by students who were neither Egyptian nor Ethiopian. That would be "whitewashing." If this sounds like madness — it is.
At the end of my piece, I mentioned that a friend had sent me an article from the website of Opera Philadelphia: "Turandot: Time to call it quits on Orientalist opera?" The writer's answer was yes, emphatically. Bristlingly. Accusatorially. His article, I said, "sent a shiver down my spine." (Made me feel unsafe?!)
Toward the beginning of the current season, the Met revived Turandot, in the company's famous production by Franco Zeffirelli. Turandot is a Puccini opera — his last, left incomplete — about an icy, hot, cruel Chinese princess whose heart is melted by a foreign prince. The Met's website advised, "Read the program note for Turandot, which includes a discussion of the opera's cultural insensitivities."
(The program note, incidentally — by Christopher Browner — is superb.)
What are those insensitivities? Well, for one thing, Turandot portrays ancient China as barbaric. Of course it was (in addition to lovely, beneficent, and other things). Most places were. Many still are — outstandingly, China. At the government's persecution of the Uyghurs, for instance, the ancients might well be shocked.
Also, Puccini takes traditional Chinese music and incorporates it into his (Italian) opera. He is therefore guilty of "cultural appropriation," in a buzzphrase, or buzz-concept, of today.
By the way, no one was "guiltier" than Bach: who took, for example, French ouvertures, Italian capricci, and Irish jigs, and went to town on them.
In a prior age, Puccini was hailed for his liberality. His cosmopolitanism. His curiosity about the big, wide world beyond his doorstep. He cared about other cultures and their music, honoring them by learning about them and borrowing from them. Butterfly has a Japanese flavor. La fanciulla del West has an American flavor. Turandot, of course, has a Chinese flavor.
Does La bohème sound French? It certainly does in Act II, when the bohemians descend on the Café Momus. That music brims with Parisian gaiety.
I think of Bernard Lewis, the late, great Middle East scholar. Born in London in 1916, he was due to be bar mitzvah'd in '29. He was studying a little Hebrew, with a very good teacher. Unusually, he wanted to continue his Hebrew studies after the bar mitzvah, and did. And "this led on naturally to Arabic, Turkish, Persian, and the rest," he told me. ("Naturally" for him!) Lewis became not only an exceptional linguist, but the dean of Middle East historians.
He was attacked, of course, by Edward Said and that school as an "Orientalist." Said charged that Lewis was "dripping with condescension and contempt toward the Arab world." A great many Arabs thought otherwise, thanking Lewis for the clarity, knowledge, and honesty with which he wrote.
The Muslim Brotherhood translated and published one of Lewis's books — without authorization. In his preface, the translator said, "I don't know who this author is, but one thing about him is clear: He is either a candid friend or an honorable enemy, and in either case is one who has disdained to falsify the truth."
In the late 1980s, David Pryce-Jones wrote The Closed Circle: An Interpretation of the Arabs. In some Arab publications, it was attacked — ostensibly. "See what this British imperialist says!" There would follow a lengthy excerpt. "See what other lies this Zionist spy is spreading!" Another lengthy excerpt. And then a third.
When Pryce-Jones showed these articles to his friend Elie Kedourie, the great historian from Baghdad, Kedourie said, "These are rave reviews. It's their way of getting your book out, you see. It's their only way of letting Arab readers see what you have to say."
In a speech about Middle East studies, and other such studies, Professor Lewis quoted Dr. Johnson: "A generous and elevated mind is distinguished by nothing more certainly than an eminent degree of curiosity. Nor is that curiosity ever more agreeably or usefully employed than in examining the laws and customs of foreign nations."
Once, I asked Lorin Maazel, the late, great conductor, about the future of classical music (about which people have worried for generations and centuries). The first words out of his mouth were, "Thank God for China." Chinese people are hungry for classical music — Western classical music — when the appetite of Westerners may be waning.
The night the Met revived Turandot, Lang Lang, the Chinese pianist, played in Carnegie Hall. He played Bach and Schumann — as if he owned the pieces in question. As he does. As we all do. His final encore was "Mo Li Hua," a.k.a. "Jasmine Flower," the Chinese folk song. Puccini incorporates this song into Turandot. Lang Lang played a piano arrangement by Peter Schindler, a German musician born in 1960. You can't keep music from leaping borders, and shouldn't.
By the way, the cast of Turandot at the Met had only one Italian, in a minor role. The rest were from the United States, Azerbaijan, South Korea . . . They performed Turandot like they owned it, which they do.
Above, I quoted my reaction to that article about Turandot — the one published by Opera Philadelphia. The one that called for Turandot's banishment. I will quote my reaction more fully:
The article sent a shiver down my spine. It was — I'm going to reach for this overused and abused word — Orwellian. The cops are on the beat, and they are getting stronger. You can hear the tramp of their boots outside the door. I'll say again: Certain people will kill art, and civilization along with it, if we let them.
I believe this. Don't let them. Fight.